Punjab rozgar scheme is launched by the Government of Punjab to provide loan for set up of micro, small and medium industries across the province. This loan is also available for existing businesses who want to expand their business and especially for those businesses which were affected during the corona pandemic.
The government of Punjab will provide 30 billion rupees for the Punjab rozgar scheme. This amount is specified to lower the markup of the banks so that customers could avail loans at minimum loan cost.
This loan will be provided to the university graduates, diploma holders in any technical field, skilled person, artisans, existing business, and those businesses especially which were affected due to coronavirus.
Who are eligible for Punjab rozgar scheme
Age between 20 and 50 years
Male, Female, Transgender.
Residents of province of Punjab, holding CNIC of Punjab.
Who are willing to set up a new business with a business plan.
Existing sole proprietor or partnership or any other legal business.
Amount of loan of punjab rozgar scheme.
100000 to 10 Million
There are two types of lending clean lending and secured lending. The clean lending amount is from 100000 to 1 Million while secured lending is from 10000001 to 10 Million. The processing fee for the loan application is rupees 2000.
Repayment is in installments and the repayment period is from 2 years to 5 years for the Punjab rozgar loan scheme.
A grace period of the Punjab rozgar loan scheme is 1 month to 6 months. The only markup will have to pay during the grace period but not the principal amount. After the grace period markup plus principal amount will have to repay as per the schedule of installments.
The cost of capital of Punjab rozgar scheme is 4 percent for clean lending and 5 percent for secured lending which will be payable by the borrower.
Debt equity ratio for Punjab rozgar scheme is 20:80 for male and 10:90 for female and transgender.
Guarantee for loan of Punjab rozgar scheme
For clean lending amount from 100000 to 500000 personal guarantee of the borrower with net worth statement.
For clean lending amount 5000001 to 1 Million personal guarantee and one third party guarantee and net worth statement.
For secured loan from Punjab rozgar scheme amounting from 10000001 to 1 Million mortgage of assets is required.
How to apply for Punjab Rozgar scheme.
Type the following link in browser to apply online for Punjab Rogzar scheme;
https://rozgar.psic.punjab.gov.pk/rozgar/login
Here you will see an interface for login and Sign Up as shown in below pic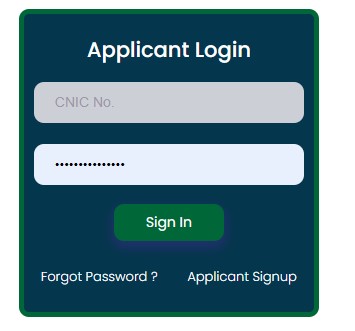 If you are applying for the first time for Punjab rozgar scheme hit the " applicant signup button". There another window of applicant registration will open as shown below.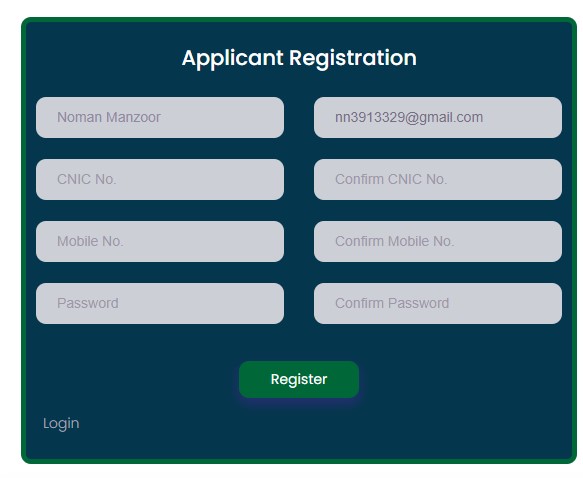 Here fill up all fields with Full name, email, CNIC, Confirm CNIC, Mobile number, confirm mobile number and choose a strong password which you could remember easily, it will help you login for application. After filling out all fields hit " Register" green button and you will be directed to another window for otp ( one time password ) sent on your mobile number and email provided by you during registration.
Enter the otp as shown below;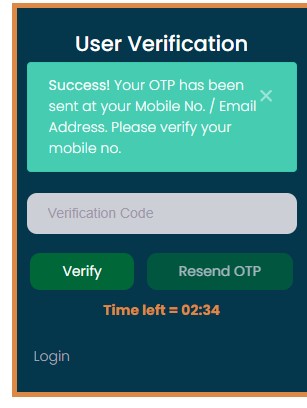 Enter the otp in " verification code" area and click the verify button, once you are verified your registration process is complete and you may login to proceed for application for Punjab rozgar scheme.
Documents required for application for Punjab Rozgar scheme.
Photograph of face
scanned copy of CNIC front and back
scanned copy of the last degree of education
Experience certificate
They will require the following information during application procedure for Punjab rozgar scheme.
Consumer ID of electricity of bill home
consumer ID of electricity bill office/business
NTN number ( Not mandatory )
Income from existing business
Income of borrower
number of dependants
complete address of the applicant and business
Detail of expenditures of household and business
the number of employees working in an existing business.
increase the number of employees after loan availed.
registration number of the vehicle ( if available )
Name, CNIC, Mobile numbers of two references
Login into portal by providing CNIC and taken a password during registration and you will see the following interface of Punjab rozgar scheme application.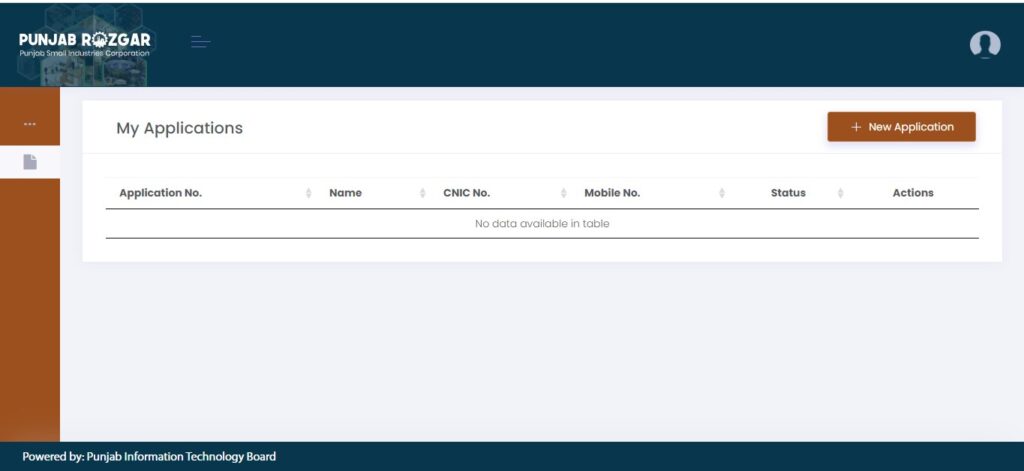 Click on the " New application " button and you will be guided into next step as below. Here you will find a list of instructions for the application process. Read all the instructions carefully. you may find Urdu version of instructions too on the right top corner.


After reading instructions, check the box " I've read and agree to these instructions" and click on the button "start application".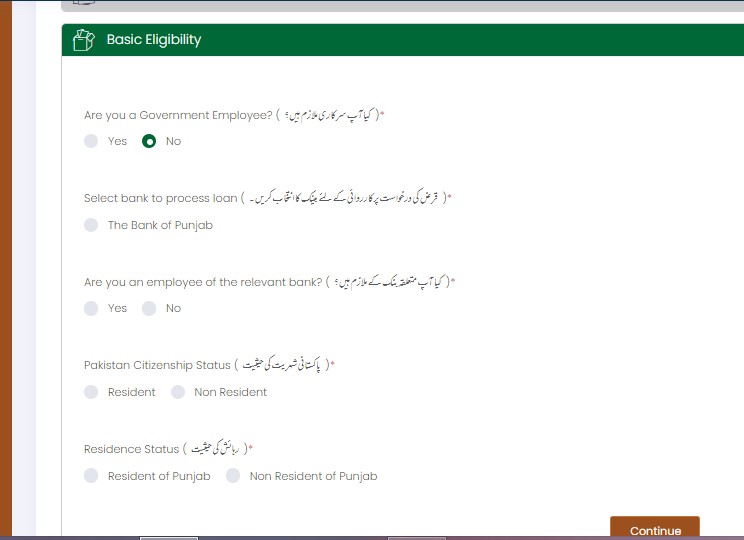 Check the relevant boxes as shown in above picture hit " continue " at right bottom corner.

Choose your desired plan i.e. Punjab rozgar and hit continue button. The Green scheme is for projects which are environmental friendly.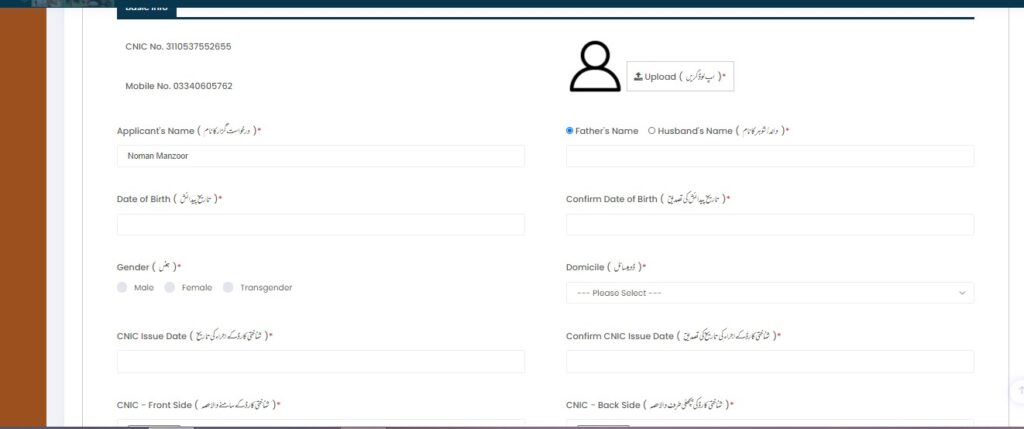 Here upload your photograph of your face, provide your father name, date of birth, CNIC issue date, district of domicile and upload front and back sides of CNIC and then scroll down.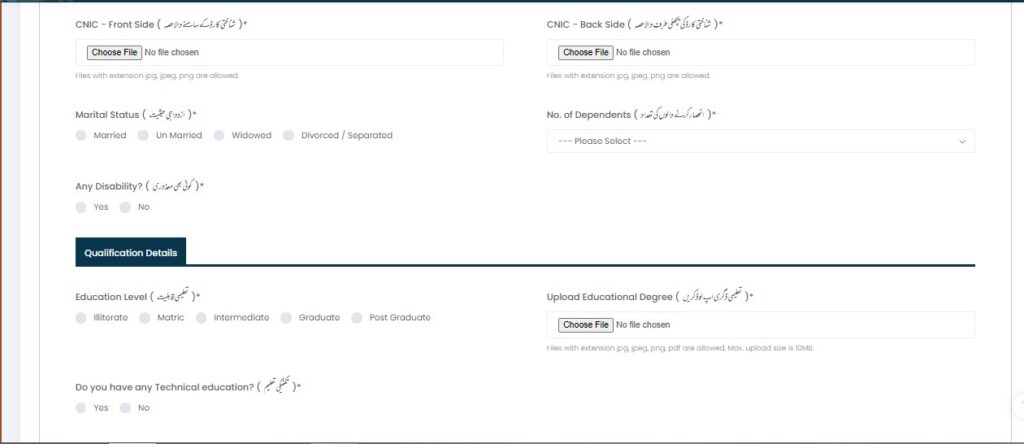 Here provide marital status, disability if any, in the qualification details section, choose your highest level of education, and upload the degree of education. Check yes/no for technical education and scroll down.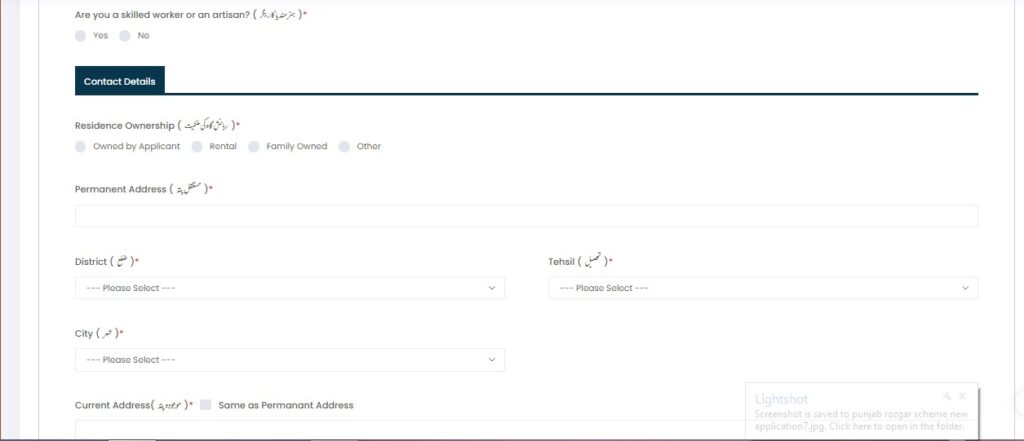 Provide contact details in this form and scroll down.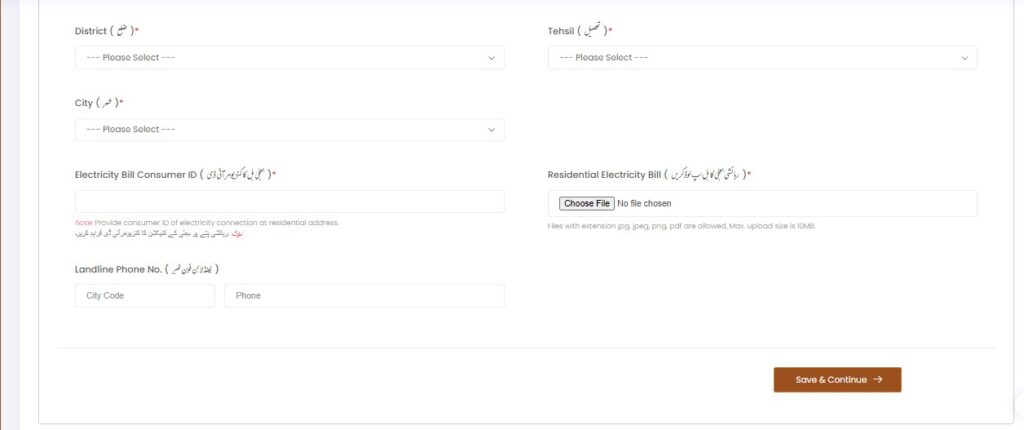 Provide consumer ID and upload the photo of bill and click save and continue button.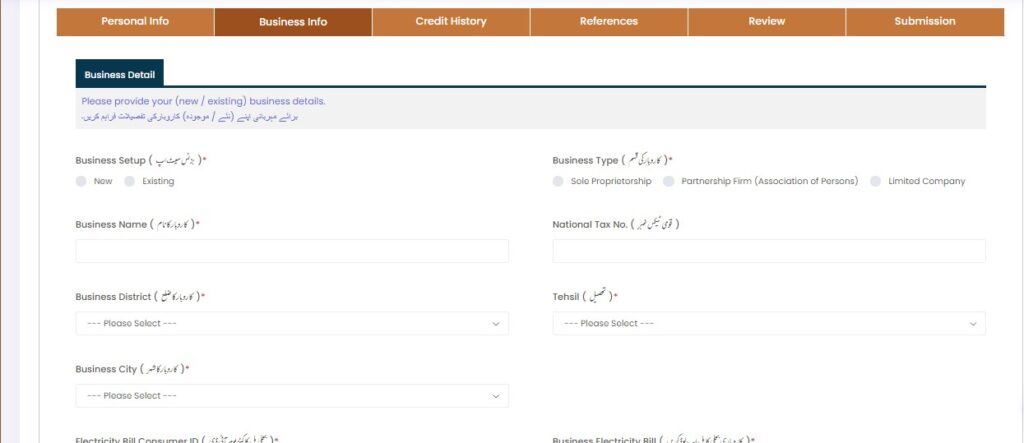 Choose business new/existing, choose business type , provide business name and NTN ( National Tax number ) and contact details of business. provide business electricity bill for existing business and other details as shown in above picture.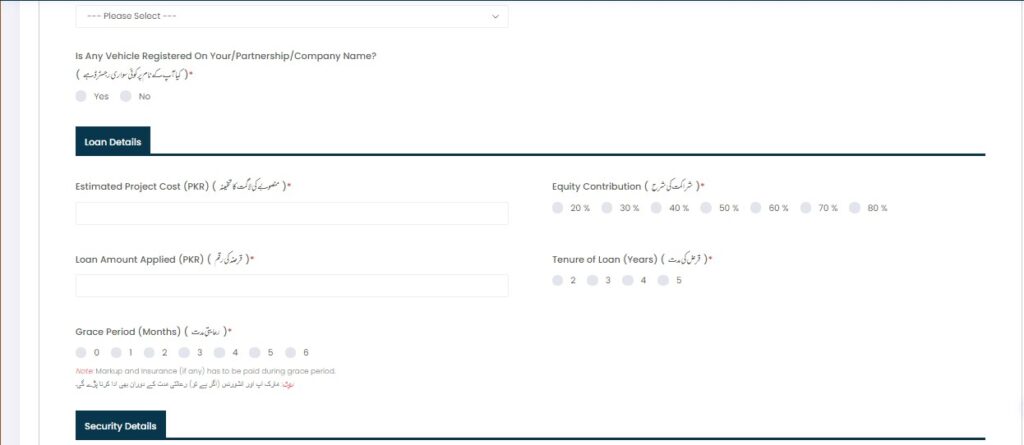 Provide loan details and scroll down.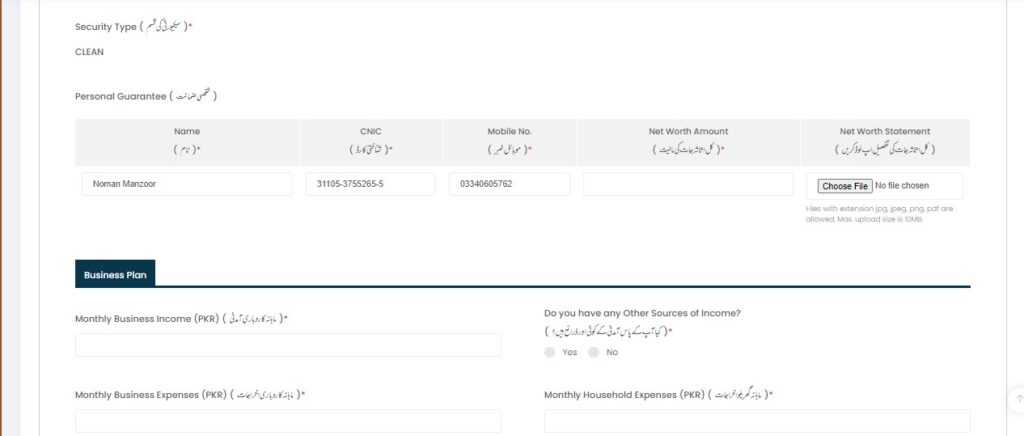 Provide security details and business plan here and scroll down.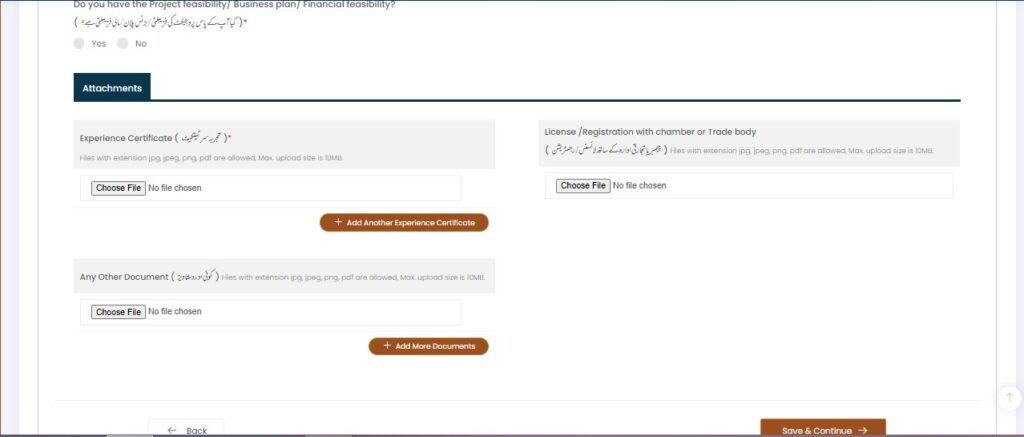 Attach experience certificate. license if any and other documents and proceed next by saving and clicking continue button.

Provide credit history yes/no and click save and continue.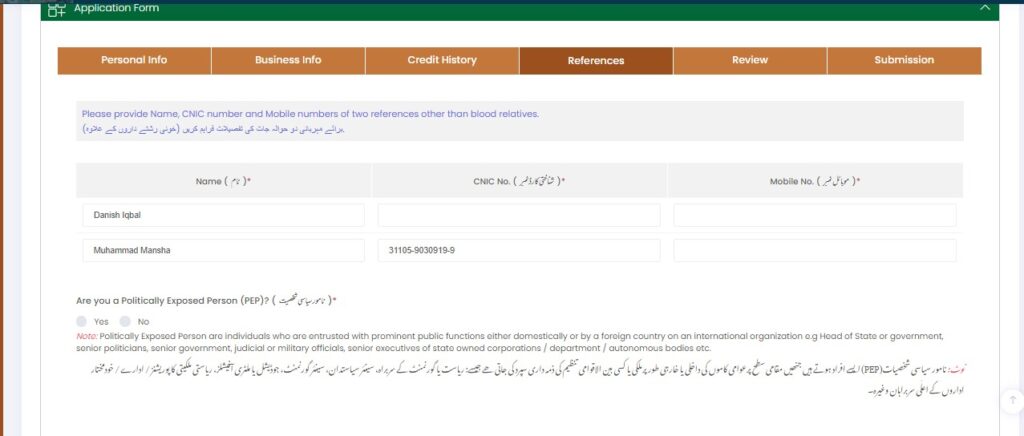 provide details of references other than blood relation.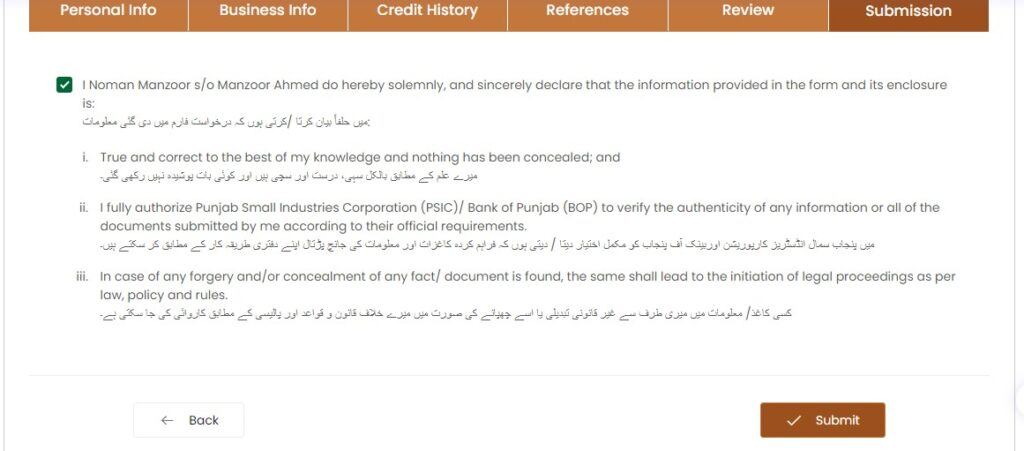 Agree to the declaration of application for Punjab rozgar scheme and click submit button. After submission you will receive your application number on mobile and email. Give that application number of Punjab rozgar scheme to relevant bank and they will collect a fee of 2000 from you and further necessary action will start on your application by bank.