Create account using your CNIC and mobile number
Verify your mobile number and choose password
Login to pepris portal using credentials used while creating account
Fill up the form School profile
Fill up the contact information
Attach building fitness and hygiene certificates
Provide school status i.e. enrollment, teaching and non teaching staff
Mark your live location and submit application
Government of Punjab Pakistan has facilitated the private school owners to register their schools online through PEPRIS which means Private education provider registration and information system. The Government of Punjab Pakistan is issuing licenses free of cost till First of March 2021 who register their private schools via the PEPRIS portal. Here is step by step guide to register the private school online in Punjab Pakistan using PEPRIS portal.
Step 1;
To register your private school online with private education provider registration and information system (PEPRIS) developed by the Punjab information technology board ( PITB ) you will have to register first through following link by providing your Computerized National Identity Card ( CNIC ). Keep in mind that your number should not be ported number which means converted to any other network rather than own network provider, it's because sms for verification will not reach to ported out number.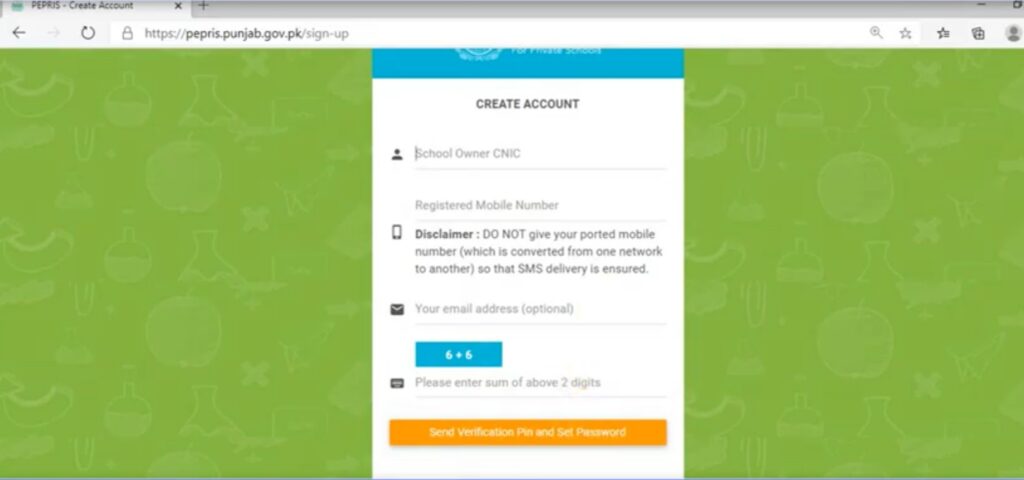 Step 2;
Verify your mobile number by entering the code received while registration process and choose your password to login to the PEPRIS portal. Login through this Link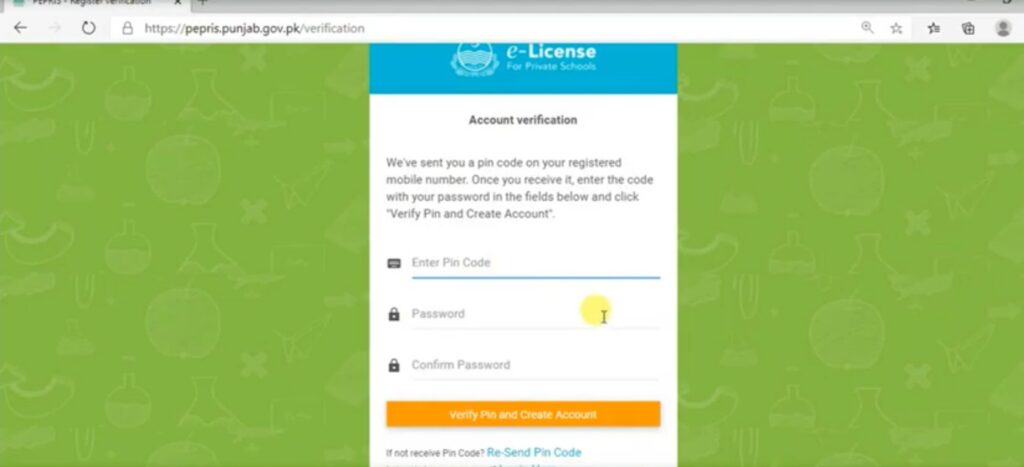 Step 3;
Login into PEPRIS portal entering your CNIC and chosen password while registering and you will see an application form requiring you enter details as shown in the picture.
After you have logged in it will ask you several details.
1; School Profile;
In this section you will fill up the several details relating to school i.e. location of school, gender of school, year established etc. as shown in below image.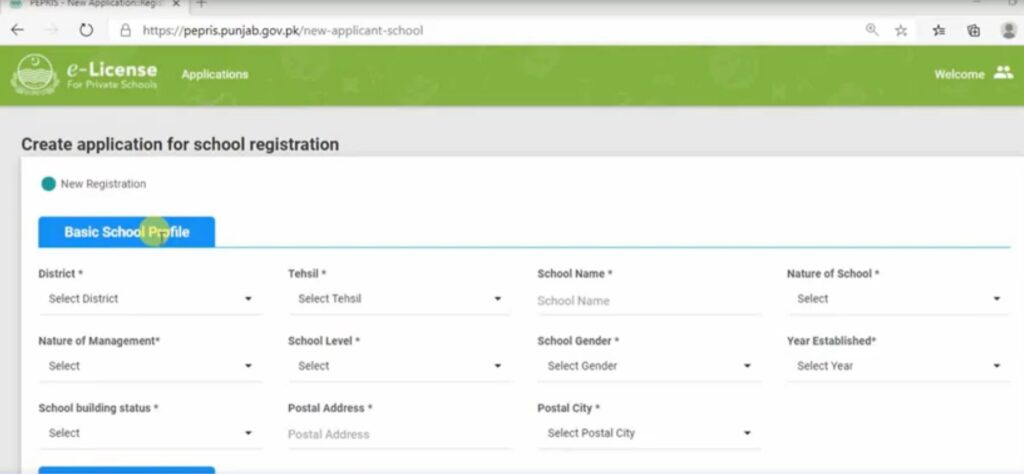 2: Contact information;
In this section contact details of the person principal or owner will be provided while registering with PEPRIS.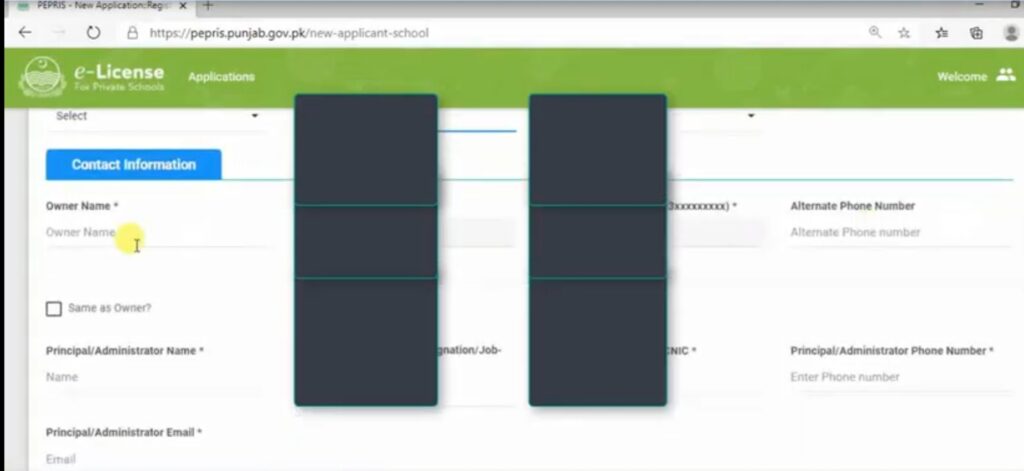 3: Attach building and hygiene certificates as shown in pic.
4: School enrollment section;
In this section provide the enrollment details of students and the number of teaching and non teaching staff.
5: Mark live location on map
In last step you will have to mark live location on map or provide latitude and longitudes if you know and submit the application and a challan form will be generated to pay school registration fee. This fee could be paid online or bank.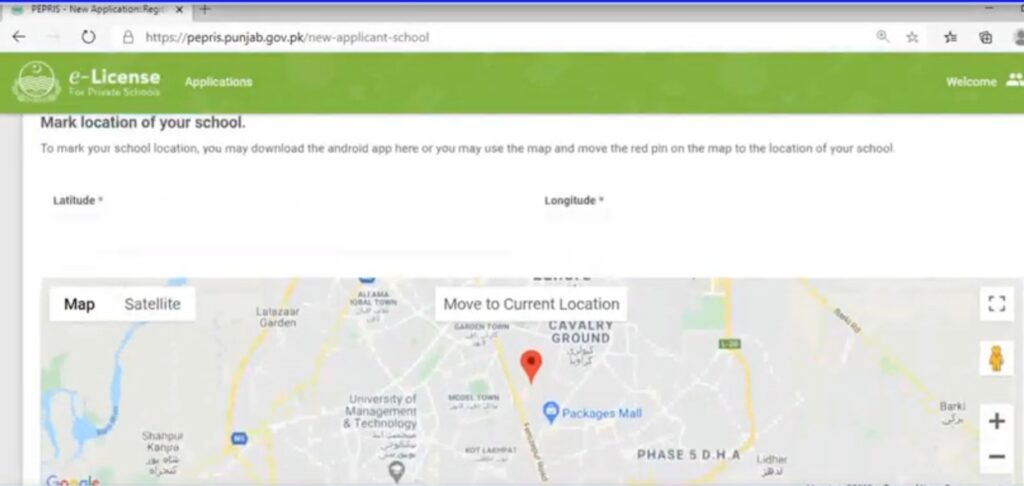 For inquiries and complaints relating to PEPRIS online school registration contact; 042111112020
For online complaints Click on Link