Digital Marketing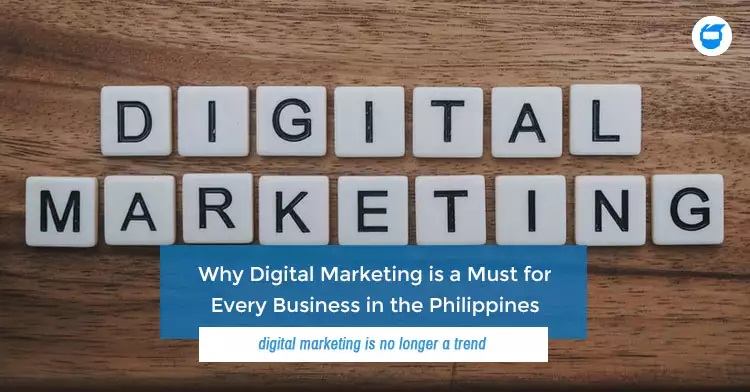 Whether you are a start-up business, an established brand, or just trying to build your reputation, digital marketing is a necessity. There are many benefits to using it, including increased brand visibility and sales. However, there are also a few things to consider when using it.
Multichannel marketing requires personalization
Increasingly, marketing teams are steering their efforts towards multichannel marketing. The approach allows a business to create an integrated customer experience across various channels. This makes it possible for the brand to reach its audience in the most relevant way. It also helps businesses increase brand awareness, boost sales, and reduce churn. In fact, many marketers cite improved personalization as one of the core benefits of CDP.
According to the ANA's Multicountry Customer Experience Study, 54% of consumers say they've had a positive experience with a brand after receiving a personalized experience. Additionally, brands that provide a personalized experience increase revenue by 2 to 3 times faster. In order to create such an experience, a business needs a centralized data hub that integrates customer data across the organization. It's also vital to know where your customers are. If they're on a mobile device, for instance, they may need to be sent mobile vanity URLs, promotional offers, or push notifications.
Multichannel marketing is a complex process. The strategy entails creating a unified experience for customers, testing messaging, and managing customer touchpoints across various channels. It also entails creating a personalized experience for each individual. Personalization is a key element of multichannel marketing, as it makes messaging more relevant and emotionally engaging. In fact, 45% of consumers will not do business with a brand after receiving an experience that was not relevant to them.
A multichannel marketing program requires personalization for every business. Having a centralized data hub and managing customer touchpoints across various channels are key to providing a personalized experience. In addition, a business may need to consider push notifications, live chats on its website, and SMS. However, it's important to remember that it doesn't have to be extensive. In fact, it can be quite simple.
The best multichannel marketing strategy is one that understands how to personalize the customer experience. This means creating and sending the same core message across multiple channels, using data to create dynamic content, and testing the timing and sequence of messaging. The messaging should also be a reflection of the tone and branding of the business. Regardless of how extensive the strategy is, however, it's vital to understand the core principles of multichannel marketing.
In order to effectively engage customers in multichannel marketing, a business must determine its maximum conversions, set benchmarks, and measure against them. Then, it's crucial to create a 360-degree view of its customers. This allows for the creation of 1-to-1 marketing programs based on data. It's also vital to understand how to best sync online and offline activities.
In order to create a personalized experience, a business must also understand the preferences of its customers. For instance, a B2B technology company might want to consider spending less money on Facebook and more money on LinkedIn. This may be due to the fact that Facebook has an older user demographic, while LinkedIn may be better for B2B customers in their late 40s.
Value-added marketing puts the consumer's needs first
Using value-added digital marketing to engage your customers is a no-brainer. These days, it's not enough to simply sell your product; customers are looking for an affordable way to get their attention. Whether it's through an e-mail campaign or social media campaign, there's a chance to make your brand the talk of the town.
Value-added digital marketing is a savvy move that pays off in the long run. The key is in using the right strategies at the right time. For example, if you're selling a high-ticket item, it's a good idea to make sure you're using your customer data to its full advantage. This way, you'll reap the rewards of a more informed consumer.
The best way to achieve this is to build your customer base with a steady stream of high-quality content. Getting your content out in front of the right customers at the right time is no small feat. The most effective approach is to create a content hub encompassing a nimble content team of subject matter experts who are trained to deliver a steady stream of relevant content. The content hub can include blog posts, videos, eBooks, or social media content, depending on your business' needs. The content hub can be as simple as one person or it can be a team of ninjas, if you're lucky.
While you're at it, you might also want to look into other value-added digital marketing techniques such as customer retention and retargeting. This will help you make the most of your marketing budget by delivering targeted e-mail campaigns and social media posts that are relevant to your customers. The more targeted you are, the more likely you are to see the highest return on your investment.
Multichannel marketing requires understanding how each of the stages impacts the others
Creating a successful multichannel digital marketing strategy requires an understanding of the customer journey and the tools needed to track interactions. This includes tracking engagements across channels and using data from the customer journey to optimize media spend. This can be done using a number of advanced marketing performance measurement platforms. These platforms can analyze the customer journey, identify the most effective channels, and provide person-level insights. This can help companies optimize their campaigns and reduce wasted ad spend.
When a customer interacts with a brand in a variety of channels, it is important that they have a consistent experience. This is often accomplished by creating and testing different paths and sequences of communications. Companies can use email marketing, for example, to provide a consistent brand experience to their customers. Other platforms, such as Facebook and Twitter, can be used to increase customer interaction, particularly when they are used in conjunction with other channels.
A multichannel digital marketing strategy aims to reach customers on the channels they prefer. This allows companies to target customers in places they are most likely to engage with the brand. This strategy also allows businesses to increase interaction with customers on the go. However, there are limitations to multichannel marketing. Some companies do not have the resources to properly implement a multichannel strategy. This can make it difficult to create a successful strategy, and the cost of such an approach may not be worth it for many companies.
In addition to reaching customers on the right channels, a multichannel marketing strategy can also provide a clearer picture of the buying cycle. Using marketing automation to track interactions can also help to identify the best channels for marketing, as well as optimize media spend. An advanced marketing performance measurement platform can also help to determine the most effective mix of media and messaging, providing a unified experience for customers.
A multichannel marketing strategy can be implemented through different tools, including email marketing, social media, and other content marketing platforms. It requires a clear understanding of your persona and buyer. It also requires that you test and tweak your messaging as more data is gathered. This can allow you to customize your communication strategies and eliminate guesswork.
Multichannel marketing also allows you to create an experience that can be personalized for each customer. For example, you may decide that you want to offer a reward to users who buy your product within a specified time window. This can be done using push notifications, which can reach users on various platforms. These notifications can also be used in gamifying e-commerce experiences.
Multichannel marketing requires a strategy that aligns the departments within your company. When departments are not aligned, you can end up with siloed departments that are reliant on their own messaging and communications. This may lead to confusion and inefficient use of resources.