A few days ago Whatsapp users received a privacy change notification and varied opinions and rumors spread against Whatsapp new privacy policy. Due to these rumors people started searching for Whatsapp Twitter account in Pakistan.
The Whatsapp Twitter account search term showed a 1650% rising trend on yesterday's search results.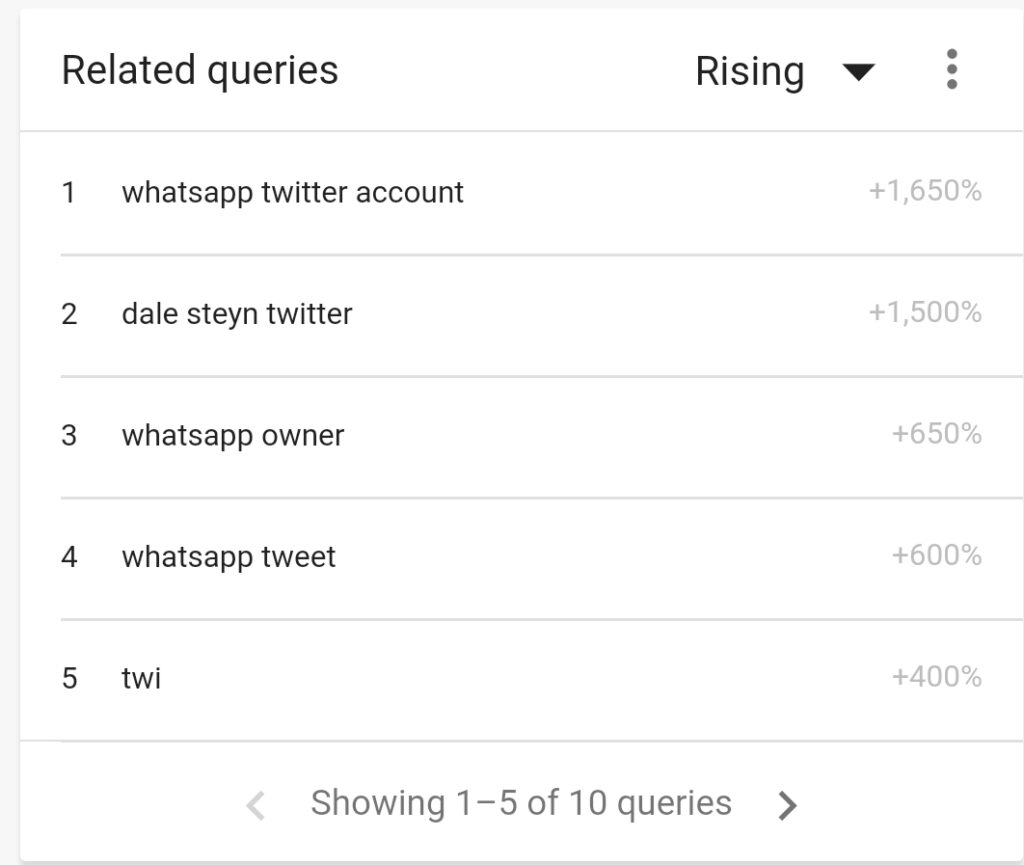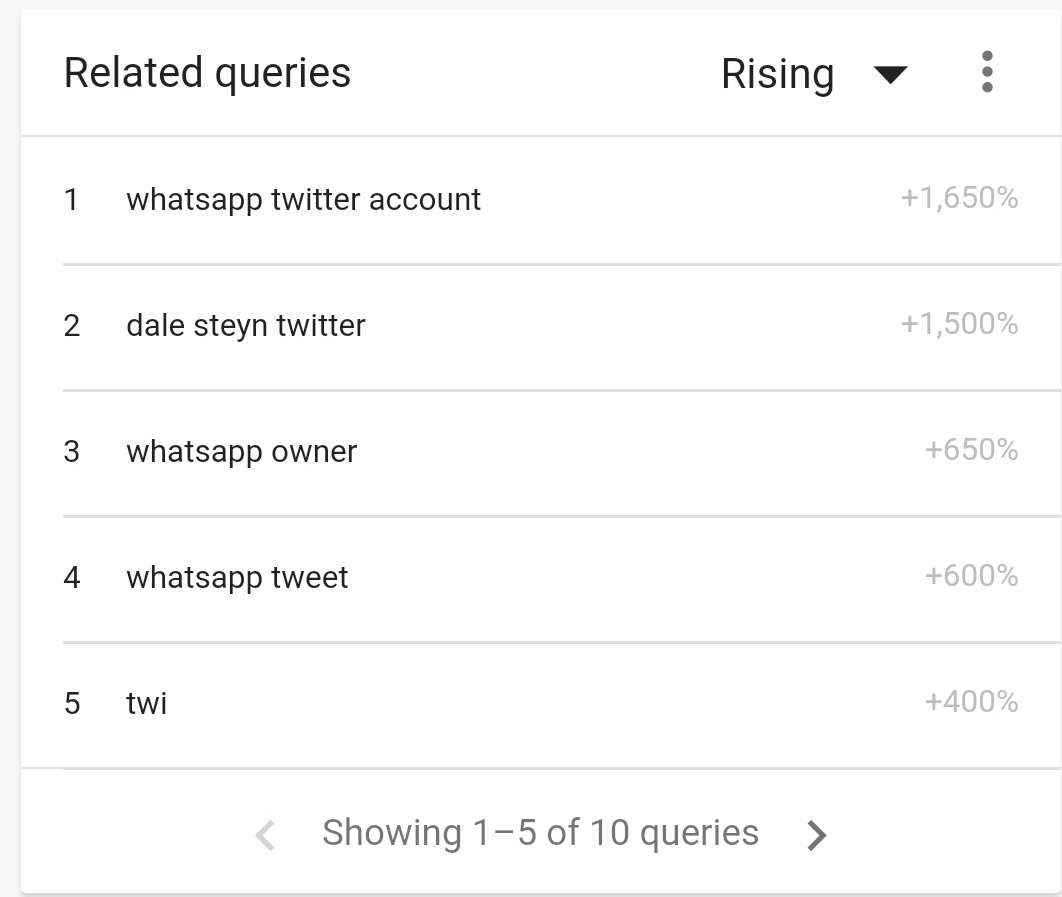 This rising trend is due to rumors which are spreading fake new about Whatsapp privacy policy. A rumor was circulating that Whatsapp can read chats. This made people insecure and they started searching for other messaging apps and some are searching for confirmed new about the privacy policy. To confirm the authentic news, people are searching for the Whatsapp official twitter account and the handle of the Whatsapp Twitter account is; https://twitter.com/WhatsApp?s=09
The other way to search Twitter handle of Whatsapp is that you go to search box on twitter and write whatsapp there you will see top account of @whatsapp under trends.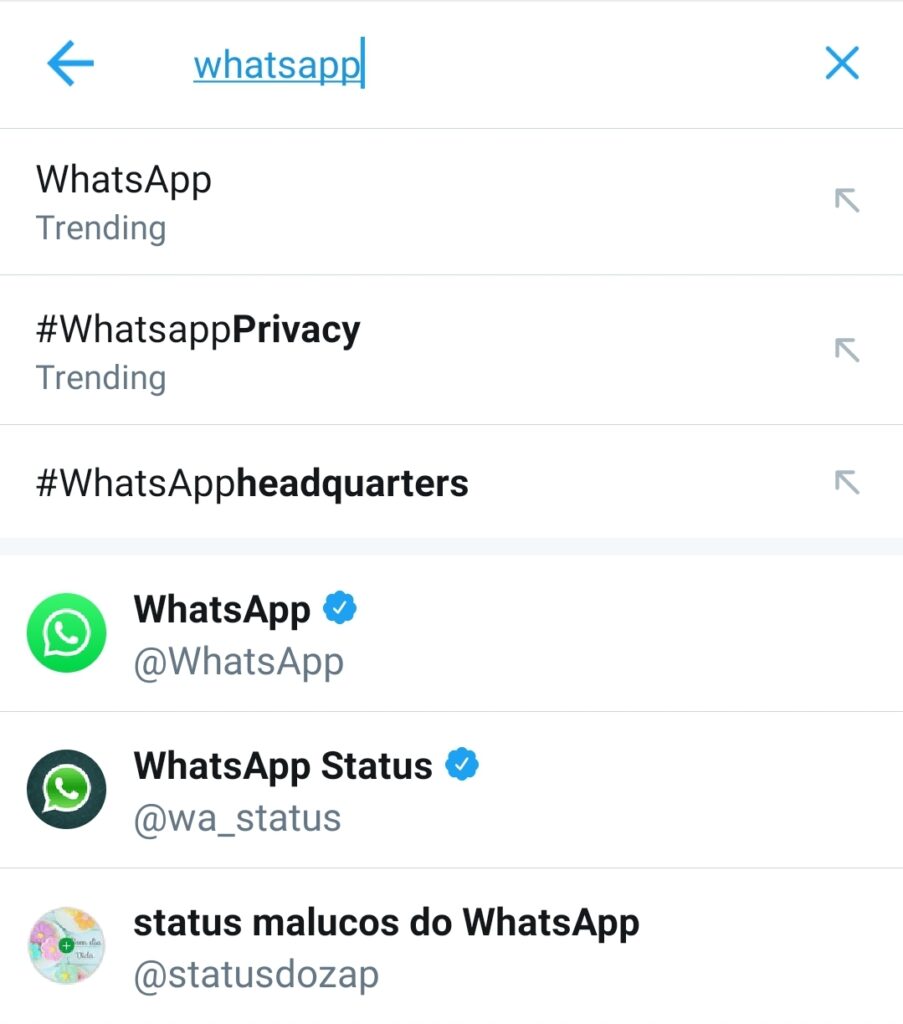 .The blue tick shows verified official account of Whatsapp. You may read updated news about Whatsapp from the official Twitter handle of WhatsApp.
Whatsapp on their official account have rejected the rumors of reading private chats amongst friends or family.


Read about Whatsapp Privacy and security features
Whatsapp in their tweets have confirmed what they share with Facebook and they will not breach the privacy of users.
It may inspire you to read more; How to lock Facebook profile