To check the attendance marks of your workshop taken online on Allama Iqbal open university you will have to taken a few simple steps as given below.
Click on the following link;
http://ftf.aiou.edu.pk/login/index.php
Then click on the login button as shown in the given image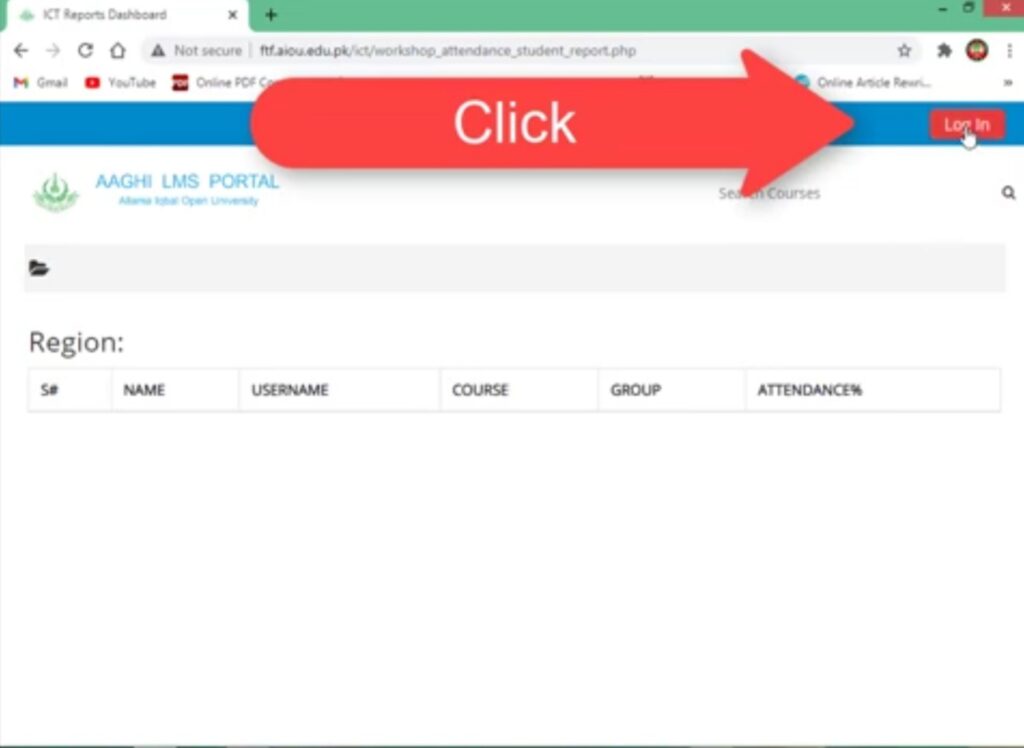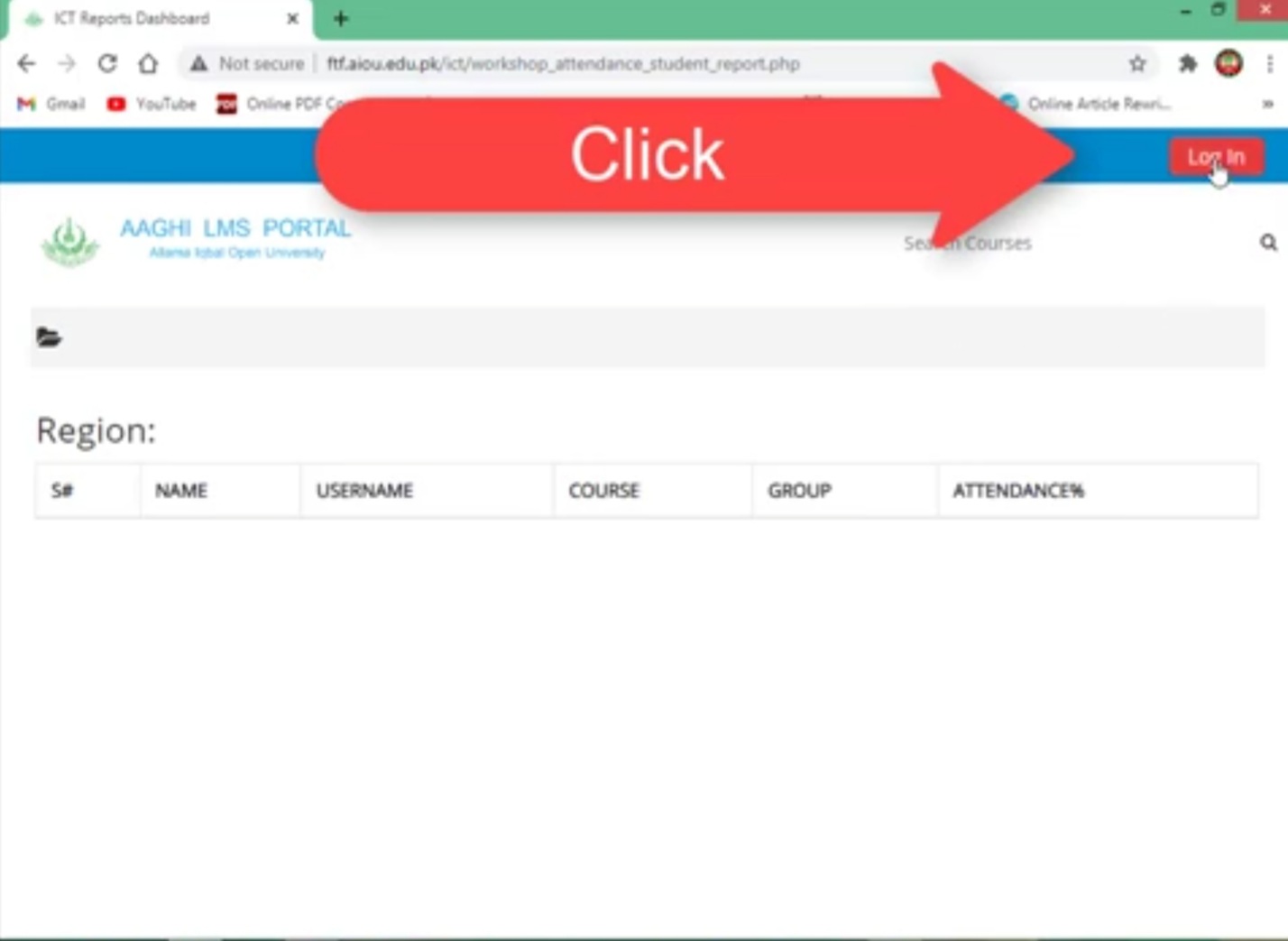 In the next screen provide your users name and password to check ftf aiou edu pk ict report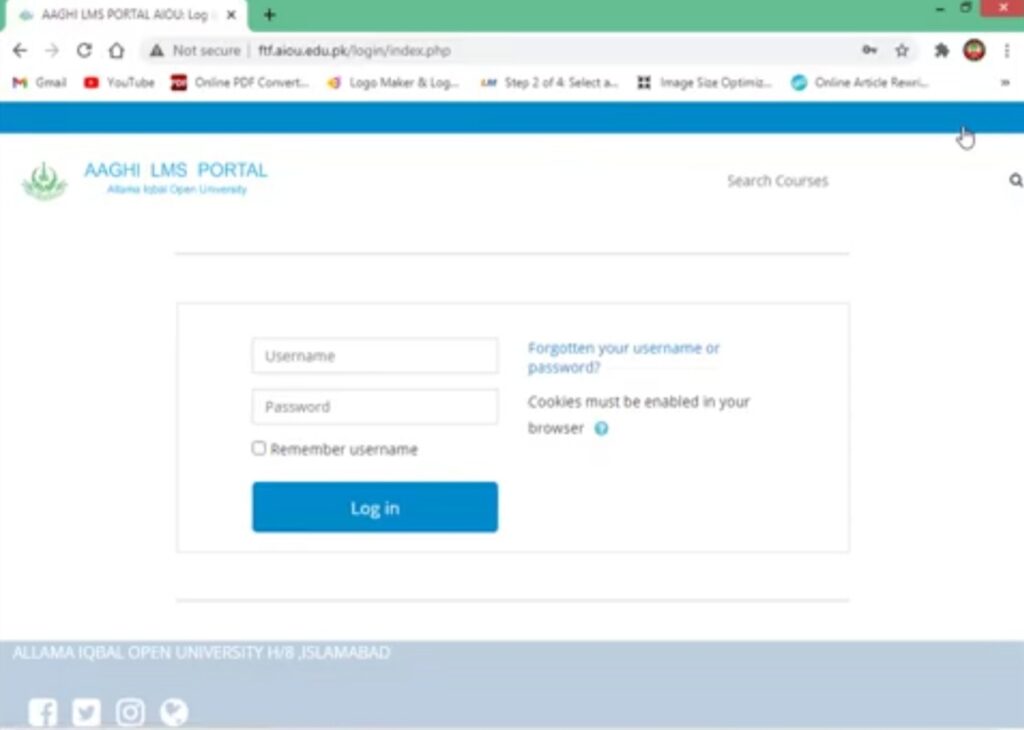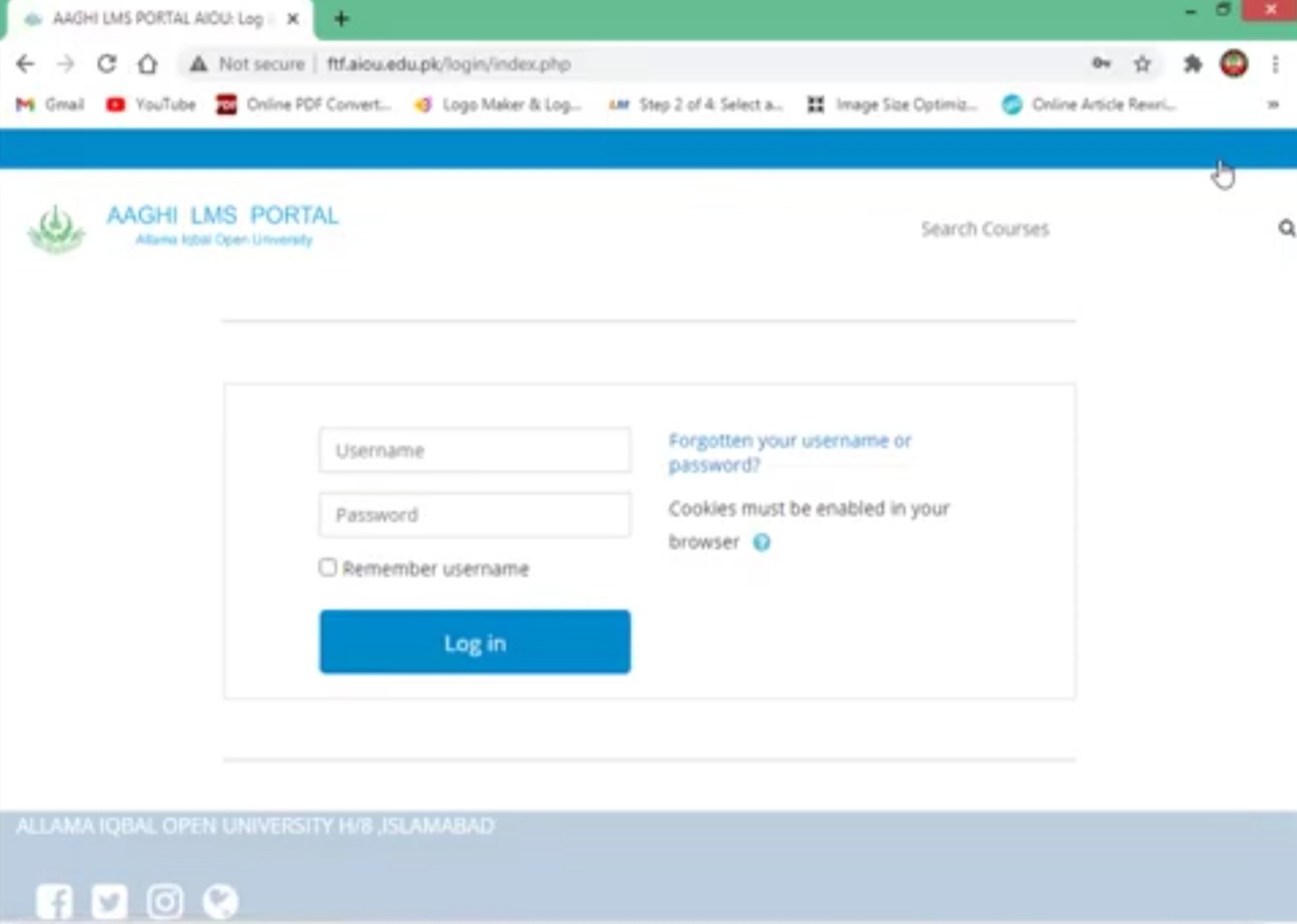 Once you have provided username and password log in to portal and click on the ICT Reports as shown in picture below
After clicking on the ICT Reports you will be directed to student reports in ftf aiou edu pk ict report portal, see image below for reference
Once you will click the student report option as shown above picture your report will be displayed.
If any student's report has any issue they may wait so that their reports are being updated.
How to check AIOU workshop attendance online