[et_pb_section admin_label="section"] [et_pb_row admin_label="row"] [et_pb_column type="4_4″][et_pb_text admin_label="Text"]
OGRA (oil and gas regulatory authority) proposed to the government to reduce the prices of petroleum products up to Rs 44 per liter. The government made a decision today (April 30, 2020). The following prices will be implemented with effect from 12:00am on 1st May 2020.
DIESEL: Rs 80.10 after the reduction of Rs 27.15.
PETROL: Rs 81.58 after the reduction of Rs 15.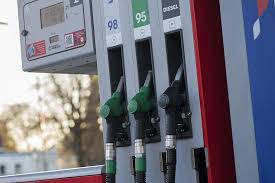 AFFECT OF PETROLEUM PRODUCTS ON DAILY LIVES
Pakistan is an agrarian economy. Daily use commodities and goods travel across the country from industrial areas or seaports. Oil prices affect the mobility and transportation fares which eventually the consumer has to bear the burden of. The public and goods transportation is mainly handled by road in the country due to the everlasting impotence of railways. It quite expensive but much quicker.
Pakistan ranks 34th among oil-consuming nations. It gulps 450,000 barrels of oil per day. This is 71,550,000 liters. Oil affects the groceries, packed edibles, and daily need items. There are about 3,000 products that come directly from crude oil. Those items will become cheaper as well.
Slash in oil prices means cheaper roads, cheaper building materials, cheaper petrochemicals, and agricultural products. It ultimately means the growth of the economy.
A study suggests that oil prices' reduction impacts a reduction in inflation and an increase in economic growth as well.
Coronavirus had dwindled the economy, but this huge reduction has impacted the economy positively.
EFFECT OF DIESEL PRICE REDUCTION
Diesel is associated with the economic life cycle in Pakistan. Suppose a truck transporter who charged Rs 20,000 prior to the price reduction, now he would charge around Rs 14,000. If he does not, then some other driver will make a comparative offer. Even in this price the truck owner will be making same profits, but the consumer will fetch the real fruits.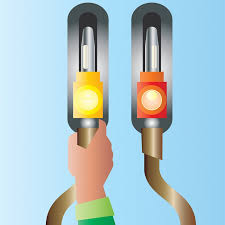 AGRICULTURE
A farmer will till, plow and cultivate his land in lower prices. He purchase pesticides on lower prices. It will effect a long series of containing domino effect.
WILL THE REDUCTION IN OIL PRICES HELP COMMON MAN?
Profiteering has always been an ignoble trait and it is inculcated in the blood of the business community. The government will have to ensure that the transportation fares get reduced as well. It is true that such a huge chunk has never been slashed ever in the history of Pakistan. But it is also true that to affect the oil prices government has always had to enforce the prices iron handedly. Let us see if it will help anyhow the common people.
[/et_pb_text][/et_pb_column] [/et_pb_row] [/et_pb_section]