Introduction:
As the financial sector continues to evolve in a digital age, the prevalence of online banking has grown significantly. While this convenience brings numerous benefits, it also exposes individuals and financial institutions to the ever-present threat of online banking fraud. To protect against these risks, robust cybersecurity measures are imperative. This article explores the importance of cybersecurity in the financial sector and provides valuable insights into preventing online banking fraud.
Understanding Online Banking Fraud:
Online banking fraud encompasses a wide range of malicious activities aimed at stealing sensitive financial information, such as login credentials, credit card details, or personal identification information. These fraudulent activities include phishing attacks, malware infections, identity theft, and unauthorized transactions. Cybercriminals constantly devise new techniques, making it crucial for the financial sector to stay vigilant.
Multi-Factor Authentication (MFA):
Implementing multi-factor authentication is a critical step in preventing unauthorized access to online banking accounts. MFA adds an extra layer of security by requiring users to provide multiple forms of identification, such as a password, fingerprint, or one-time password. This significantly reduces the risk of account compromise, even if login credentials are compromised.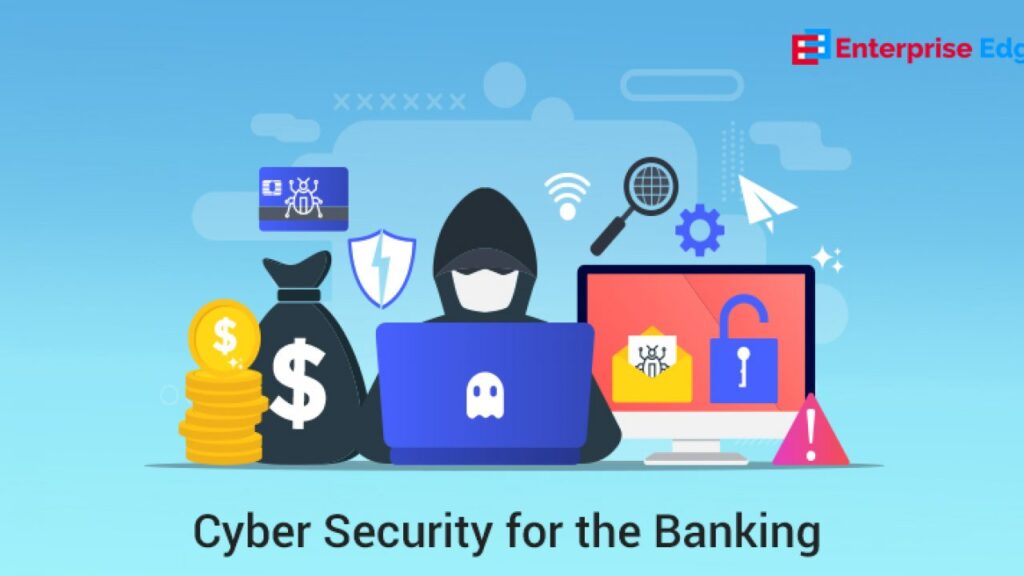 Secure Network Infrastructure:
Financial institutions must maintain robust network infrastructure to protect against cyber threats. Implementing firewalls, intrusion detection systems, and encryption protocols helps safeguard sensitive data during transmission. Regular network monitoring, vulnerability assessments, and penetration testing help identify and address vulnerabilities before they can be exploited.
Employee Training and Awareness:
Educating employees within the financial sector about cybersecurity threats and best practices is crucial. Training programs should cover topics such as phishing awareness, social engineering tactics, and secure browsing habits. By fostering a culture of cybersecurity awareness, employees become the first line of defense against potential threats.
Enhanced Customer Education:
Financial institutions play a vital role in educating their customers about online banking security. Providing clear and concise information about common fraud techniques, safe online practices, and how to recognize potential scams can empower customers to protect their own financial information. Regularly updating customers on emerging threats and fraud prevention measures strengthens their ability to detect and report suspicious activities.
Real-Time Transaction Monitoring:
Financial institutions should implement advanced fraud detection systems capable of monitoring transactions in real time. Utilizing artificial intelligence and machine learning algorithms, these systems can identify unusual patterns or behaviors associated with fraudulent activities. Prompt detection and immediate response can mitigate potential losses.
Secure Mobile Banking:
With the rise of mobile banking applications, ensuring their security is paramount. Financial institutions should develop secure mobile banking apps that employ encryption, secure authentication methods, and strong access controls. Regular app updates and ongoing security assessments help address vulnerabilities and protect against emerging threats.
Data Encryption and Secure Storage:
Sensitive customer data should be encrypted both during transmission and storage. Utilizing strong encryption algorithms ensures that even if data is compromised, it remains unreadable to unauthorized parties. Financial institutions must also implement secure data storage protocols, including access controls and encryption, to safeguard customer information.
Continuous Threat Monitoring:
Maintaining a proactive approach to cybersecurity is essential. Financial institutions should continuously monitor the threat landscape, staying abreast of emerging attack techniques and trends. Collaborating with industry peers, sharing threat intelligence, and partnering with cybersecurity firms can provide valuable insights and enhance defense mechanisms.
Incident Response Planning:
Having a well-defined incident response plan is crucial for the financial sector. This plan outlines the necessary steps to detect, respond, and recover from security incidents effectively. Regular testing and updating of the plan ensure its effectiveness and readiness.
Conclusion:
Cybersecurity in the financial sector is of utmost importance to combat online banking fraud. By implementing multi-factor authentication, securing network infrastructure, providing employee and customer education, utilizing real-time transaction monitoring, enhancing mobile banking security, encrypting sensitive data, and maintaining continuous threat monitoring, financial institutions can fortify their defenses against cyber threats. By prioritizing cybersecurity, the financial sector can protect customer trust, ensure data integrity, and uphold the integrity of online banking operations.